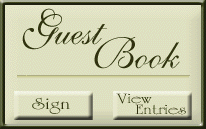 This page was last updated: February 7, 2010
ALL PHOTOS, STORIES, INFORMATION on ANY AND ALL PAGES OF www.HomeTweetHome.org are copyrighted and may not be used in any form. without PRIOR WRITTEN PERMISSION FROM DOREEN TAMARA GLUCK. Violation of this will be handled with legal action against the individual or organization responsible.

Thank you for visiting our website. Please make sure you sign the guest book so we know you have been here.

have a great day,

the humans, critters and tweets at HomeTweetHome

PLEASE-- if you have questions about ADOPTIONS or PLACEMENTS or you need help, PLEASE do not put that in the GUEST BOOK-- email us. PLEASE SEND US AN EMAIL--- HomeTweet@aol.com
We like to have the guest book for comments on our site. thank you very much